Residential Cedar Park Locksmith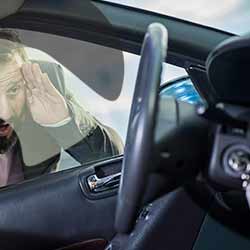 If you are conscious about the safety of your home, contact Cedar Park Locksmith right away. From installing different types of security hardware to your home, to repair or replacement to resolving home locksmith issues, at Cedar Park Locksmiths we got it all for you. At Cedar Park Locksmiths we offer a wide array of locksmith services that will surely take care of your home security needs. We have been providing quality residential locksmith services to the residents in Cedar Park, TX and the surrounding areas for several years now and have made a reputation for providing efficient and effective locksmith assistance. Our commitment and passion to give only the best locksmith service to our customers has earned us highly satisfied customers during our years of service. And now we are a household name in Cedar Park. In addition we combined advanced technology and modern equipments to install or repair residential locksmith concerns, guaranteeing less or no damage to your home or property.
CALL US NOW AT: (512) 524-3786 
Why choose Cedar Park Locksmiths for your residential locksmith needs? Here's why, all of our services are offered with fast, reliable and prompt response, we offer emergency lockouts assistance, we install high security locks, duplicate keys and key replacement, safe locksmith services, high quality services by trained and professional locksmiths and most importantly lowest possible without any hidden charges. Choosing Cedar Park Locksmith to resolve your entire home security needs is a wise decision.
Our company specializes in all types of locks, keys and safes. We are always available for you 24 hours a day, 7 days a week and we can solve any problem even in the middle of the night. We will find you the best solution quickly and efficiently for all your needs. Don't jeopardize your safety and protection by just calling any locksmith in Cedar Park, TX call Cedar Park Locksmiths now for complete locksmith assistance.
CALL US NOW AT: (512) 524-3786